Resources I Recommend
I have included some resources that I recommend to work hand in hand with recruiting, job seeking, or starting your own business in general! I discuss many of these products in my posts, but have condensed them so that you can find them all in one place.
Please note, this page does contain some affiliate links, but each product has saved me money, saved me time, or was more efficient than other products I have used in the past. I only endorse those I use or have used myself!  I have them categorized by function.
Please check out some of my favorite products:
Business-Related

Bluehost:  One of the first and most important steps in getting your business up and running is creating a website and email address. If you are looking to get started for cheap, then Bluehost is your answer! Web hosting plans start at just $3.95 a month! I use other hosting sites, and Bluehost is by far the cheapest and                                        easiest to use! Even more important to me – their customer service is top-notch! Nothing is worse than needing help when you are working on a website and                                              having the person on the other end redirect you numerous times!

ThemeIsle:  Once you choose a web hosting service and figure out the first steps (domain, platform, etc.), the next step is choosing a theme.  I have had great success with ThemeIsle, which I cam across by simply choosing the style I liked the best.  Turns out ALL of the styles that were on my short list were through                                                 ThemeIsle!  They offer both free and PRO versions, so you don't have to break the bank when you get started.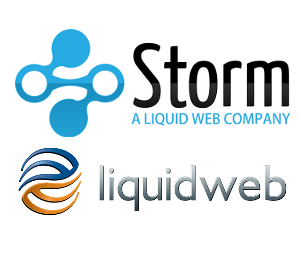 Liquid Web:  If you've ever lost your data before – due to a storm, power outage, spilled an entire cup of coffee on your laptop, then you know data recovery is a HUGE hassle! If you have put hours into created all of the tools your will use for your business and you lose them, it is DEVASTATING!!!!  Liquid Web provides a host (no pun intended) of web services, but I use them for virtual data backup.  Because I've had one or two of those catastrophes happen to me.  Thankfully, my stuff was backed up the second time around!

Intermedia:  Intermedia is a hidden gem in the voice and data industry!  They offer a variety of services, such as voice (VoIP options), as well as data back up and web hosting services.  The nice part about them is that (for voice services), they offer a low monthly fee with NO CONTRACT.  This is huge if you are just starting out and don't want to spend a fortune on phones!  Plus, Intermedia is a preferred partner of Costco Business Services, so you know they are legit!  Excellent                                                customer service, low monthly rate, you can't go wrong!

Ring Central:  Once you are a little more established and have a few more dollars to spend, Ring Central is another option to consider!  They, too, offer VoIP (Voice over IP – or your internet phone service).  They give you several options, including having your cell phone double as your desk phone/office line.  No one on the other end will know the difference!  Ring Central is a bit more expensive than Intermedia, but they are definitely worth checking out if you need some additional voice features.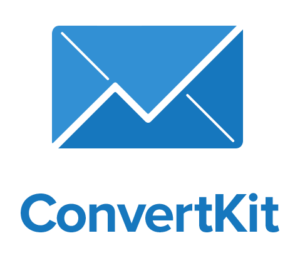 ConvertKit:  When I just got started in business, I didn't understand the importance of your list.  I had email addresses, TONS of LinkedIn and other social media contacts, but I didn't understand how to leverage those contacts for communication.  HUGE mistake!  Regardless of the business you are starting, creating a list of voluntary subscribers and leveraging the power of communicating with those subscribers is KEY.  ConvertKit makes it simple.  You can add subscribers to your subscriber list and categorize them.  If you want to send specific information to specific demographics, it is just a couple clicks away.  If you are going to spend money up front, spend it creating subscribers!  There are other programs that are less expensive (even free), but your list will grow – quickly!  Unless you like importing lists ever few months, ConvertKit will grow with you!
Tailwind:  If you use Pinterest or Instagram for any of your marketing and are interested in generating traffic from it, then Tailwind is a MUST!  Tailwind is a scheduling tool that allows you to schedule both your pins, and the pins of others, to multiple boards.  You can choose how many pins you would like to pin each day, what time they are pinned, and what days they are pinned on.  Tailwind also offers another option called Tailwind Tribes.  You can join up to 10 tribes for free.  If you sign up through my link, you get one free month of Tailwind!
Education/Training Resources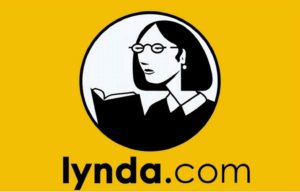 Lynda.com:  If you are anything like me, I know I have a LOT to learn!  But I don't necessarily have the time to sign up and attend a class throughout the work week.  Enter Lynda.com.  This site provides 24/7 training and/or continuing education in almost any area.  Need to train several people?  They offer those options as well!  Have a training course you would like to sell?  Lynda.com offer the ability to sell your approved course to an unlimited audience.  They are a LinkedIn company, so they have a great deal of exposure.
Health/Wellness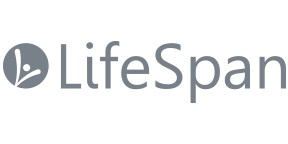 LifeSpan Fitness:  How can I not pay homage to the desk that changed the way I work forever?  I have had a LifeSpan Treadmill Desk for over 2 1/2 years now, and I can say enough about the desk!  I don't walk non-step all day everyday, but I do try to log at least 3-4 miles per day.  The rest of the day, I stand.  Prior to buying this desk, I suffered regular back and leg pain from the hours of sitting in front of a computer screen and tied to a telephone.  Changing the way I work by standing and walking has resulted in incredible improvements.  I'm no longer stiff at the end of the day, and I am actually able to exercise because I am no longer                                       plagued with pain.  For more information on this, check out My Year With a Treadmill Desk.
Recruiting/Job-Seeking

ZipRecruiter:  To say that I am pleased with ZipRecruiter would be an understatement!  I have used ZipRecruiter for a few years now, with great success.  This site was introduced to me by a client, and has been a go-to resource ever since.  This year was the first year we completely replaced Monster.com as our job board resource!  ZipRecruiter has proven to be more effective for our needs and significantly less expensive!  They also DO NOT require a contract, and you are given three posting slots at the basic subscription level.  If you use my link, you will be given a 4-day FREE trial to see if you like it!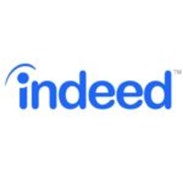 Indeed.com:  Similar to ZipRecruiter above, Indeed.com has proven to be an excellent recruiting resource for our company.  Indeed.com has the technology to "pull" jobs from other job boards, from company career sites, and from recruiting firm websites to provide superior exposure for companies, and greater diversity for job seekers!  It is free to create a profile if you are searching for a job, and Indeed.com only charges $1 (per resume) for an employer or recruiter to contact a viable candidate.  To partially view their information, there is no charge.
Recruiter.com:  A new and innovative site, Recruiter.com provides a free plat

form that is beneficial for job seekers, employers, and  placement fees on openings.  Can you say WIN/WIN for EVERYONE?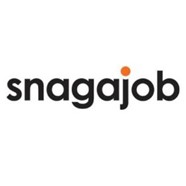 Snagajob:  Snagajob is a solid resource to connect hourly employees with companies looking for seasonal, part-time, or full-time employment.  They work heavily with retail, restaurant, and other seasonal companies.  Snagajob is a great option for volume hires across the U.S., all at a lower cost per hire.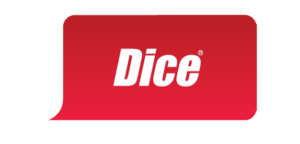 Dice:  If you have ever hired IT professionals, or ARE an IT professional, Dice is a respected name in the Employment industry.  They are an excellent resource for both employers and candidates to connect for contract, interim, and full-time IT positions on a global level (including work-from-home opportunities).  We have had success with Dice again and again!