Hi, My name is Natalie Lemons.  I am the founder and owner of Resilience Group, an Executive Search and HR Consulting firm, and a proud partner in Your Partner in HR. I am a LinkedIn Super Connector, love being out and about at professional events, and live to help others.  Meeting new people is just as exciting for me in person as it is online!
Let's not forget about the personal side – I am a wife, a mother to two (almost adult) teenage boys and two furry boys, a fitness buff, and a natural health fanatic!  I am a former teacher that has transitioned the skills learned as an educator and counselor to the Recruiting field.
I have been in the Recruiting industry since 1999, so I've seen a lot of changes occur in this field – from newspaper ads and snail mail, to keyword scans and facial & voice recognition software!  There is always something to learn.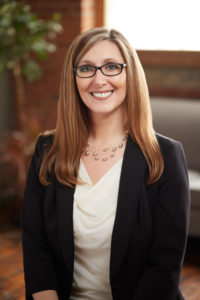 I enjoy helping companies and job seekers alike discover who they truly are, what they truly want from a job, and how to best achieve that.  Recruiting can be about volume, but I focus on taking a more personal and consultative approach to my firm.  I want everyone I interact with to take something away from our meeting, whether it is sound job search advice, an insight into a company's culture, or even strategies that have proven successful for me.  I never want someone to feel like a number – because you are NOT!  I have even been known to talk individuals out of accepting the wrong position.  You spend more time at work than you do at home; it HAS to be the right fit!
Join me in sharing stories, discussing trends in the Recruiting and Human Resources, learning about innovative software that makes our job easier, or even how to start your own business if the time is right!
I can't wait for you to join my community!