The holidays are upon us, and with that comes the conundrum of what to get those around you.  Whether it is an office gift exchange, or a practical gift for a new graduate, business books are always at the top of my list.  This is a perfect opportunity to inform and educate while gift giving.  Plus, a gift card is boring!
Here are some of my top picks for this holiday season.  Many of these books are not "new" books, but the information is invaluable!
My Top Picks for Business Books


How Successful People Think: Change Your Thinking, Change Your Life
:

Million Dollar Habits: 27 Powerful Habits to Wire Your Mind for Success, Become Truly Happy, and Achieve Financial Freedom

Born to Win: Find Your Success

How to Win Friends and Influence People

The Think and Grow Rich Workbook: The Practical Steps to Transforming Your Desires into Riches (Tarcher Master Mind Editions)

The 7 Habits of Highly Effective People: Powerful Lessons in Personal Change

Awaken the Giant Within : How to Take Immediate Control of Your Mental, Emotional, Physical and Financial Destiny!

Good to Great: Why Some Companies Make the Leap and Others Don't

Rich Dad Poor Dad: What the Rich Teach Their Kids About Money That the Poor and Middle Class Do Not!

Who Moved My Cheese?: An Amazing Way to Deal with Change in Your Work and in Your Life
Update
After asking several readers for their favorite business books, I thought I would add a few others that are worth the read!  I have only read Crucial Conversations in this group, but they each look intriguing!

Crucial Conversations Tools for Talking When Stakes Are High, Second Edition

The Lean Startup: How Today's Entrepreneurs Use Continuous Innovation to Create Radically Successful Businesses

Blue Ocean Strategy: How to Create Uncontested Market Space and Make Competition Irrelevant

Little Red Book of Selling: 12.5 Principles of Sales Greatness

Jak zarzadzac zespolem handlowym i przetrwac

Maximum Achievement: Proven System of Strategies & Skills That Unlock Powers

Endless Referrals: Network Your Everyday Contacts Into Sales, New & Updated Edition

The Art of War Plus the Art of Sales: Sun Tzu's Strategy for Salespeople

Noble Qur'an (Arabic English, PB, 5.5×8.5 inches)

The Success Principles: How to Get From Where You Are to Where You Want to Be

Pendulum: How Past Generations Shape Our Present and Predict Our Future

Linchpin: Are You Indispensable?

The ONE Thing: The Surprisingly Simple Truth Behind Extraordinary Results

The New Jim Crow: Mass Incarceration in the Age of Colorblindness

Conversational Intelligence: How Great Leaders Build Trust and Get Extraordinary Results
These are all must-reads for men and women looking to succeed in business! What are your favorite business books?
Has one particular book been particularly impactful?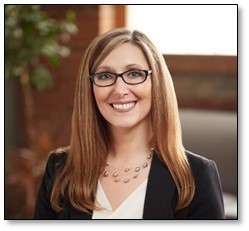 by Natalie Lemons
Natalie Lemons is the Founder and President of Resilience Group, LLC, The Resilient Recruiter, and Co-Founder of Need a New Gig. She specializes in the area of Executive Search and services a diverse group of national and international companies, focusing on mid to upper-level management searches in a variety of industries. For more articles like this, follow her blog. Resilient Recruiter is an Amazon Associate.
Want to Improve Your Interview Skills?
Our FREE Behavioral Interview Guide contains over 24 pages of specific questions to ask, categorized by the skill you are probing for. Download your guide today!