Holiday Gifting for the Office
***Please note – this post contains affiliate links.  Resilient Recruiter is an Amazon Associate.
It's that time of year again – the holidays are fast-approaching! And what goes hand-in-hand with the end of the year festivities? The office Holiday Party!
This is an exciting time for some, but a dreaded time for others. What do you buy your co-workers, or your boss? Do you do a random gift exchange? What if you get the new person, that you know nothing about?
What is Appropriate to Give for a Holiday Party?

There are many gifts that will be appropriate and appreciated, regardless of the person's interests (and I don't mean that big bottle of Johnny Walker)!
So where do you start?
I have compiled a list of tasteful and appropriate gifts that you can give to co-workers that won't break the bank!
I have included an infographic, as well as some links to the products themselves.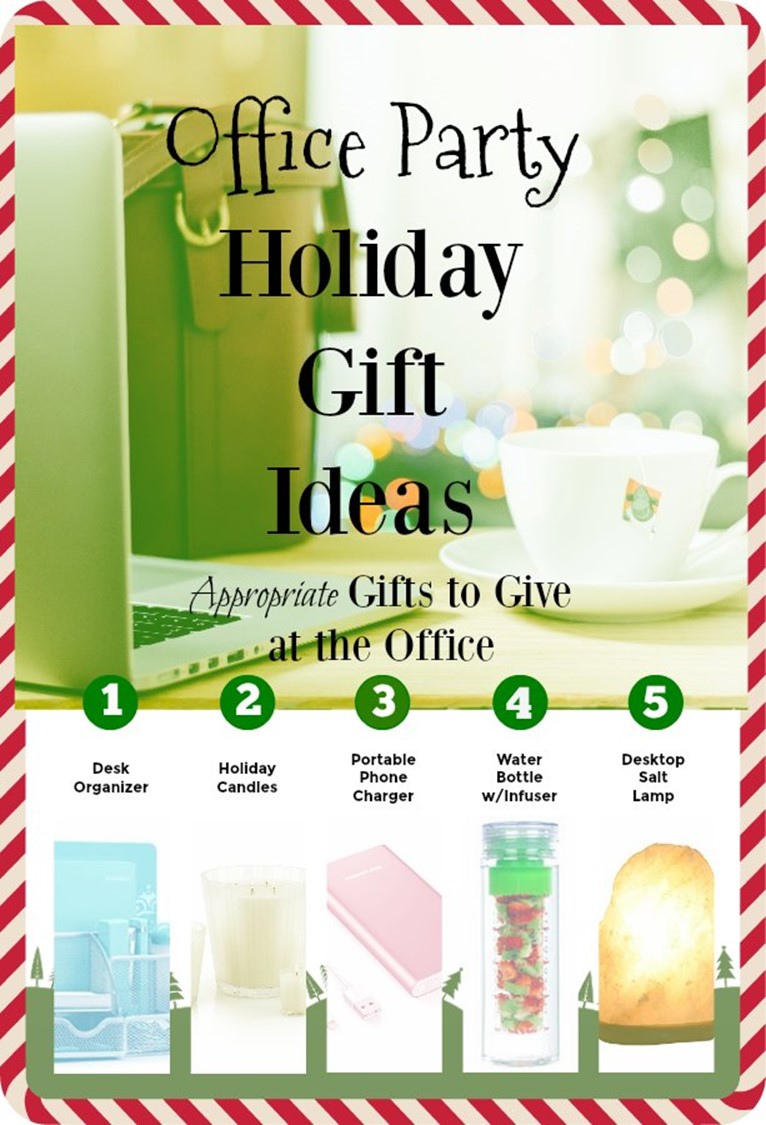 1. Mindspace Office Desk Organizer with 6 Compartments + Drawer + Pen & Pencil Holder | The Mesh Collection, Silver
| 2. NEST Fragrances Classic Candle- Holiday , 8.1 oz
| 3. Apple Lightning 12000mAh Portable Charger, Poweradd Pilot 4GS Dual 3A External Battery Pack with Lightning 8-Pin Cable 3.3ft/1M for iPhone, iPad, Samsung Galaxy and More – Rose Gold
| 4.Bottom Loading Fruit Infuser Water Bottle (OneClick Open Lid) – BPA Free Tritan Plastic – Leak Proof – 24oz – Infusion Recipe eBook Included (Purple)
  | 5. SMAGREHO Natural Himalayan Salt Lamp, Hand Carved Crystal Glow Rock Lamp, UL Listed On and off Dimmer Switch (6-7 inch, 4 – 5lbs)
1.  Desk Organizers
Desk organizers come in all shapes and sizes, with varying price ranges, based on your budget. I have included links to several organizers below:
Adjustable Natural Wood Desktop Storage Organizer Display Shelf Rack, Counter Top Bookcase, Beige
2.  Holiday Candles
Holiday candles are both festive, and the fragrance can create the ambiance of the holiday season. The minute I smell cinnamon, my mind immediately drifts to chilly fall days, and the cold winter months! Here are a few of my favorites:
Yankee Candle Company 1552454 Holiday Memories Samplers Gift Set
3.  Portable Chargers/Charging Cases
We are also increasingly reliant on our mobile phones nowadays! Phone accessories, (especially ones that keep them running longer) are both practical AND appropriate! Here are some of my favorites

Portable Chargers 16750 RAVPower 16750mAh External Battery Pack 4.5A Dual USB Output External Phone Charger Battery Bank Power Bank (iSmart 2.0 Tech) for Nintendo Switch, iPhone 7, Galaxy S8 – White
4.  Water Bottles
Everyone is trying to be a little healthier, right (I said trying)? Even water bottles have become a designer item, with a slot for infusing fruits, vegetables, or whatever else you choose. Here are a few that made the top of the list this year:

YETI Rambler 36oz Vacuum Insulated Stainless Steel Bottle with Cap
5.  Himalayan Salt Lamps
Himalayan salt lamps have become very popular in the last year or two, with many swearing by the healing effects of negative ionization. Never heard of a salt lamp? Here is some more information here. Want to give one to an office mate? Check them out here:
Himalayan Salt Lamp Natural Shape with Wooden Base and 6ft UL-Approved Dimmer Switch Cord – 6 to 8 Inches
Still not see anything that catches your eye? Stay tuned for part #2 of the Office Party Gift Guide for more workplace-friendly gifts!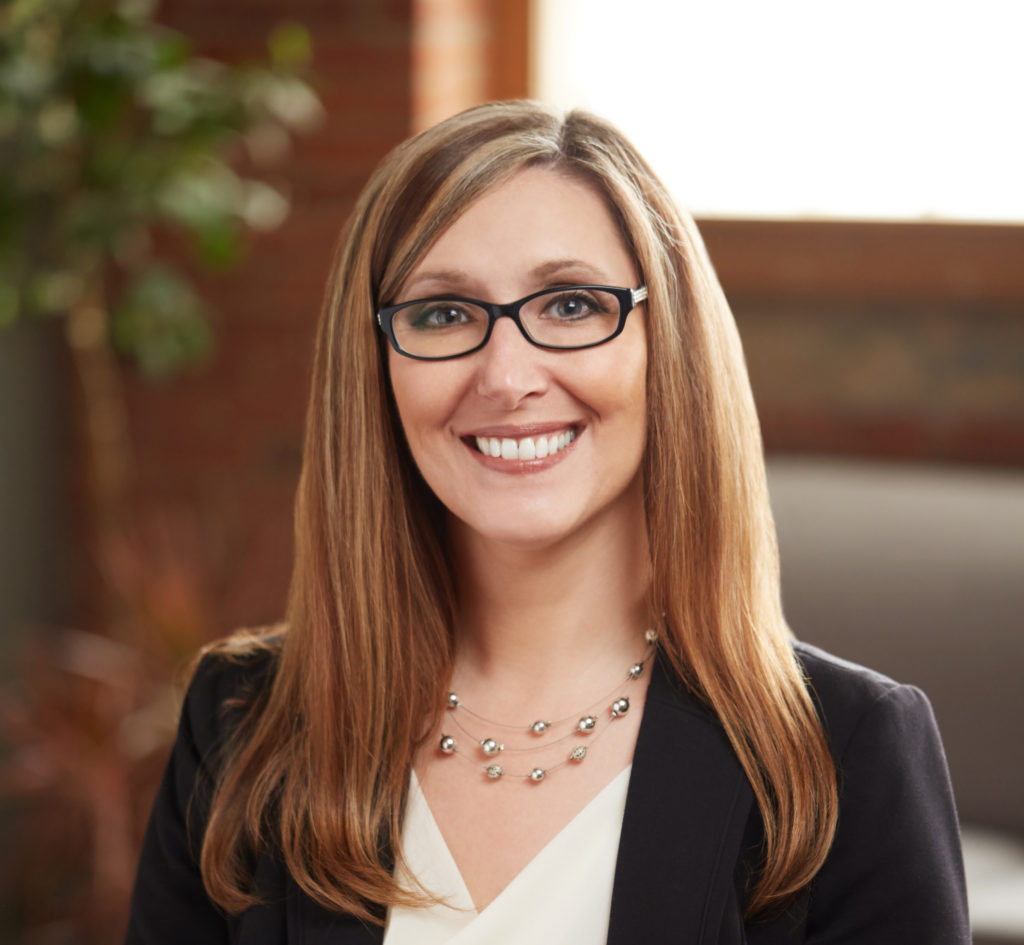 by Natalie Lemons
Natalie Lemons is the Founder and President of Resilience Group, LLC, The Resilient Recruiter, and Co-Founder of Need a New Gig. She specializes in the area of Executive Search and services a diverse group of national and international companies, focusing on mid to upper-level management searches in a variety of industries. For more articles like this, follow her blog. Resilient Recruiter is an Amazon Associate.
Want to Improve Your Interview Skills?
Our FREE Behavioral Interview Guide contains over 24 pages of specific questions to ask, categorized by the skill you are probing for. Download your guide today!